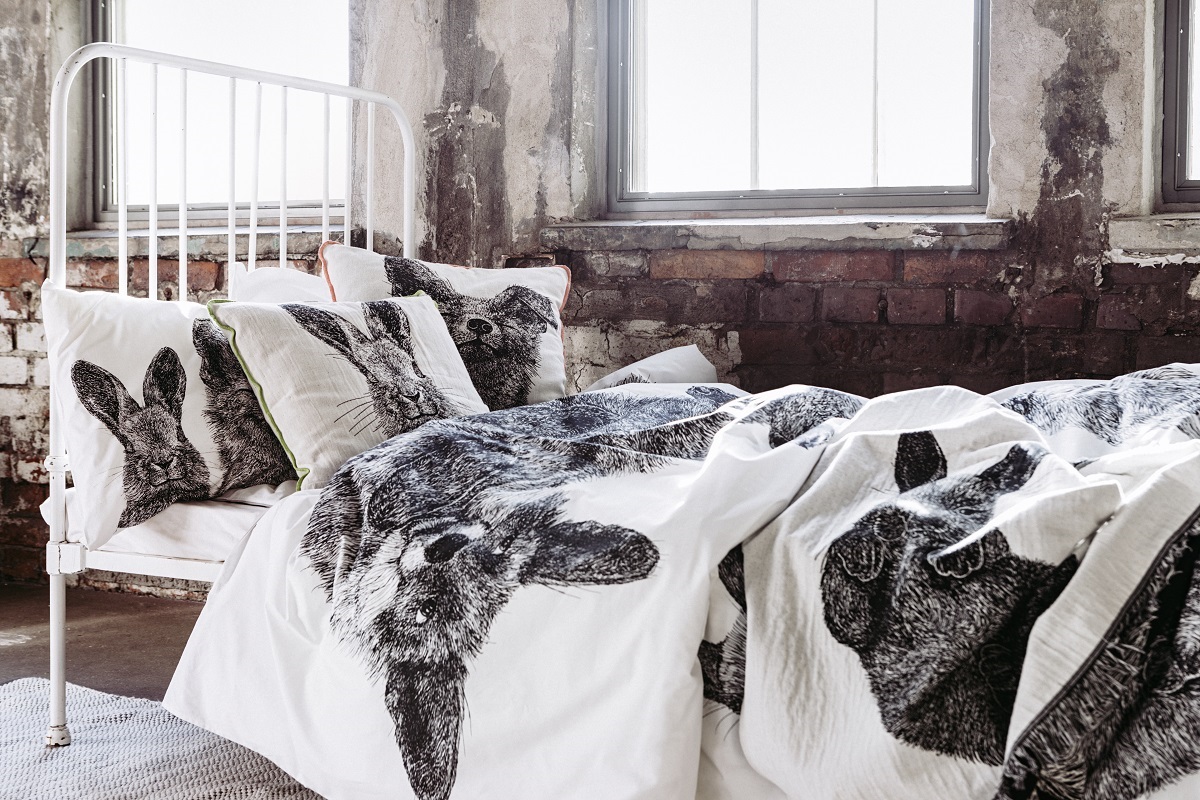 Over eight years of cooperation with leading Turkish sustainable textile manufacturer
As Manna or its brands do not have their own production facility network, we carefully select our partners to ensure that they can help us reach our quality and sustainability targets. Our goal is to build long-term partnerships that benefit both parties.
One of our long-term partners is the Turkish Kemal Uğurlu Textile Industry Trade Incorporated Company, with whom we have conducted business for more than eight years. Kemal Uğurlu produces bedding for Finlayson. It is Finlayson's biggest partner, making up almost 40% of its production volume.
Kemal Uğurlu is one of the leaders in sustainability in Turkey's textile industry. Its sustainability program is built around three themes: water, energy and chemical management. The results have been convincing. Kemal Uğurlu, the founder and owner of the company, says that the company's sustainability journey took serious steps forward around five years ago. Back then, Kemal Uğurlu's own operations included only a weaving and apparel department, and the dying process was outsourced. As the dying process demands a lot of water, energy and chemicals, it was evident that Kemal Uğurlu would have limited possibilities to impact its environmental footprint if it continued to buy the service from external partners. Therefore, the company started to build its own dyehouse.
Reducing water consumption
In 2019, Kemal Uğurlu's average water consumption was 90.9 liters per produced kilo of textiles. By the end of 2021, consumption had dropped to 43.08 l/kg. Achieving this has demanded a new approach to processes and investments, and plenty of systematic work. They main drivers for the significant decrease in water usage have been collecting and reusing the process water from e.g. washing, as well as harvesting and utilizing rainwater.
Reducing energy consumption
Kemal Uğurlu is also working hard to reduce its energy consumption and shift to renewable energy sources. All the electricity it requires currently comes from certified wind power. Kemal Uğurlu has started a project to install solar panels on the roofs of its manufacturing site. "We have calculated that 60­–65% of our electricity consumption will be covered by the solar panels, after they have been taken into use," says Uğurlu. The remaining share will be covered by wind power. In addition, Kemal Uğurlu has completely switched from coal to natural gas in its steam production since 2021, which reduces its GHG emissions. To reduce unnecessary losses, every hot water and steam pipe is insulated and possible leakages are constantly monitored. Also, transparent roof panels to benefit from daylight and LED lights are used when possible.
Investments in managing chemical usage
Kemal Uğurlu has invested in the automation of its dying processes to minimize the touch points between employees and chemicals. The automated process also reduces waste as all colors are mixed by machines, thus reducing human errors. "Currently, almost zero chemicals and dyestuff are wasted," comments Uğurlu. All the chemicals used in Kemal Uğurlu's processes require at least one approval from the internationally known chemical safety certificates MSDS, TDS, Oekotex or the Reach declaration.
Through the actions described above, Kemal Uğurlu has achieved a significant reduction in its environmental footprint. And many development projects are currently under way that are aimed at decreasing the water and energy consumption even further. There are on-time monitors and meters installed at the site and Kemal Uğurlu reports regularly to its customers on its progress in sustainability topics.
Also employees of the manufacturing site have been taken along on Kemal Uğurlu's sustainability journey. They are given regular updates and training on sustainability topics and they can also propose their own development ideas to the management. If the idea is executed, the employee gets a bonus. "We will never stop. We are always trying to find new things that we can do to progress in the field of sustainability," promises Uğurlu.
Published
10.8.2022
Author
Susanna Inkinen